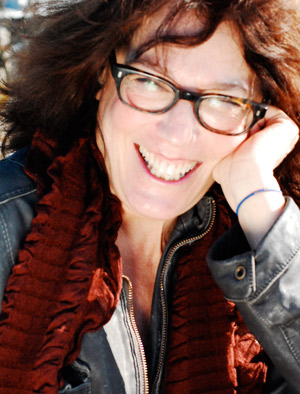 Donna Di Novelli has a writing career that spans film, opera, music-theater, and stage. Di Novelli recently attended Sundance Film Festival 2018 as the co-writer on the lauded
Madeline's Madeline
directed by Josephine Decker. Her first screenplay,
Stag
, was made into an award-winning short film by Kevin Newbury.
Stag
screened at a dozen film festivals (winning "Best of New York") and is now available on iTunes and Amazon.
The Good Swimmer
, a new music-theater piece written with composer Heidi Rodewald will have a world premiere in 2018 after having been presented in a First Look workshop at Prototype Festival in 2016, directed by Newbury. With long-time collaborator, Randall Eng, their genre bending, jazz-infused opera
Florida
will premiere at UrbanArias in April 2018. Her collaboration with Eng continues with
Before the Night Sky,
recently seen at Manhattan's Town Hall in a presentation by Opera America.
Heart of a Soldier
, written with composer Christopher Theofanidis, was commissioned by the San Francisco Opera and premiered in September 2011. With Paola Prestini she premiered a concert version of
Oceanic Verses
, at the Barbican Theatre after a presentation at the Kennedy Center and River to River Festival NYC in June 2012. She wrote lyrics for Rachel Portman's 2008 musical
Little House on the Prairie
with book by Rachel Sheinkin, which premiered at the Guthrie Theater and then continued on a national tour. Di Novelli wrote text and translated Latin hymns for
Hildegard: A Measure of Joy
, commissioned by the San Francisco Grammy-winning vocal ensemble,
Chanticleer
. Di Novelli has written text for the Los Angeles Modern Dance and Ballet's
Twelve Dancing Princesses
and her radio plays have been broadcast on the BBC and NPR. Her stage play,
The First Eff
(Mark Taper Forum) was excerpted in
New Monologues For Women; By Women
(Heinemann Press). She has won commissions and fellowships from the Manhattan Theater Club, ASCAP, Mabou Mines, Houston Grand Opera, the Rockefeller Foundation's residency at Bellagio, Italy, the National Musical Theater Conference, the Mac Dowell Colony, and the Atlantic Center for the Arts. Besides teaching libretto writing in the Graduate Musical Theater Writing Program at New York University's Tisch School of the Arts, she teaches playwriting at the National Theater Institute at the O'Neill Theater Center and was a visiting professor at Brown University, where she earned a master's degree in playwriting studying with Paula Vogel. In addition, her work has been presented at the New York City Opera, Lyric Opera Cleveland, the Public Theater, Le Poisson Rouge and on several occasions at Joe's Pub.