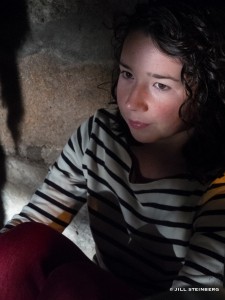 "Screenwriter Donna Di Novelli crafts a story that captivates and thrills in spades, and reminds audiences of their own youthful curiosity." Women and Hollywood VOD Pick of the Week
Now available on iTunes.
Click here to purchase STAG on I-Tunes
Starring Sarah Steele (The Good Wife, The Good Fight, The Humans, Speech and Debate); Peter Rini (Orange is the New Black) and Rachel Jett (The Body Artist).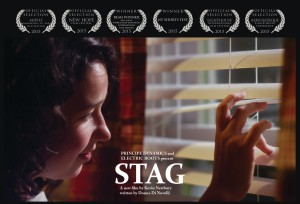 Richard Brody (@tnyfrontrow), The New Yorker
If nobody was talking about a movie that hasn't come out yet, who'd have heard of it? (Yogi Berra, film critic: "Nobody's talking about it anymore, it's got too much buzz.") So let's stick with the pure passion apart from the un-buzz that the question calls for and say that the yet-un-festival-programmed movie I'm most impatient to see this year is "Movie No. 1," Josephine Decker's latest, in which Miranda July is one of the actors — two of the most inventive artists of the moment working together, joined by a third, the cinematographer Ashley Connor, a sample of whose singular artistry in this movie July recently tweeted.
And for those who worry that the musical genre, pressed ardently ahead by Spike Lee in "Chi-Raq," has suffered a grievous setback this year, fear not: "Movie No. 1" includes a production number choreographed by Faye Driscoll. Decker's short film — also a musical — in "collective:unconscious" was among the cinematic high points of 2016; her originality conveys a sense of fate, in the sense of Robert Bresson, who passed this sentence on artists: they're people who are unable to do things the way other people do. That's why I'm so damned impatient to see what she'll do next.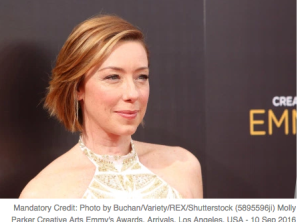 First announcement for the film I co-wrote this summer with the director, Josephine Decker.
Molly Parker, Miranda July & Newcomer Helena Howard Topline Indie Pic 'Movie No. 1'
This is my working on a film face.  Not usually this happy.  Details to come.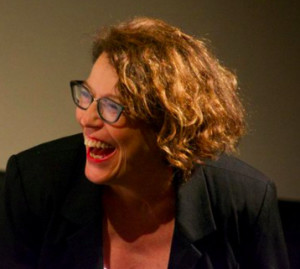 In the meantime, check out these films: