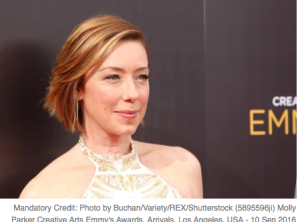 MOVIE No. 1
Directed by Josephine Decker
Starring Molly Parker, Julee Cerda, Miranda July
Screenplay by Josephine Decker
Co-writers Josephine Decker and Donna Di Novelli
In post production
SYNOPSIS
A theater director's latest project takes on a life of its own when her young star takes her performance too seriously.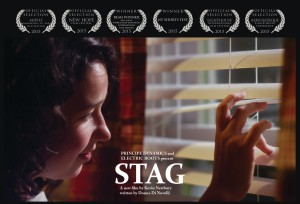 Screenplay by Donna Di Novelli
Directed by Kevin Newbury
Starring Sarah Steele, Peter Rini and Rachel Jett
Festival screenings, 2015-2016 including Montreal, Trieste, Toronto, Williamsburg, Minneapolis, Albuquerque, Manhattan, Los Angeles; Awards: "Best of New York"; a Gold Remi for Drama
See full cast & crew at IMDB.com.
Purchase STAG on iTunes.

SYNOPSIS
In the summer of 1963, fifteen-year-old tomboy Francesca (Sarah Steele, The Humans, The Good Wife, Please Give, and Girls) investigates the mysterious comings and goings in the family basement, the off-limits domain of her father (Peter Rini, Orange is the New Black). Her mother (Rachel Jett, The Body Artist) leads her to believe that the neighborhood men gather there on Fridays to play cards. The mystery deepens as she encounters locked doors and closed curtains. In a bold move, she hides out in the basement. What she witnesses there will change her vision forever.